This is Asher!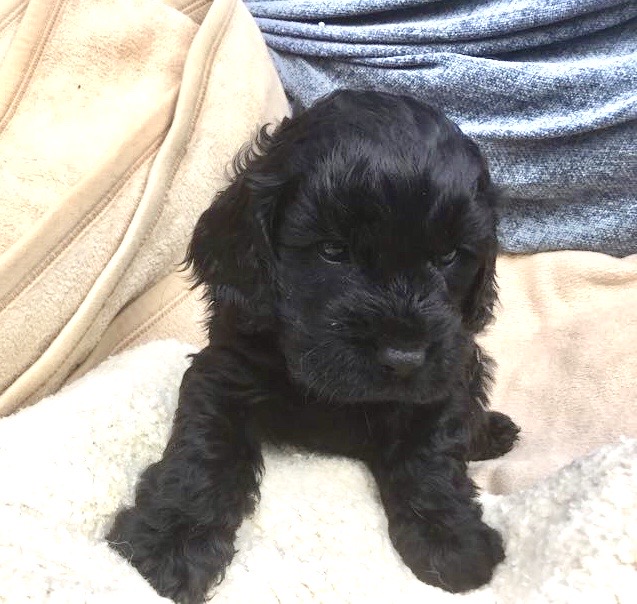 We are hoping that Asher will become a new (and first ever four legged) member of our Ashley Hill Team!


About Asher
Asher was born on 15th March here on the Isle of Man
His Mum is a tan coloured Cocker Spaniel called Toffee and his Dad is a black coloured Poodle called Taffy which makes Asher a Cockerpoo.
Asher is one of a litter of 7 puppies, 6 boys and 1 girl: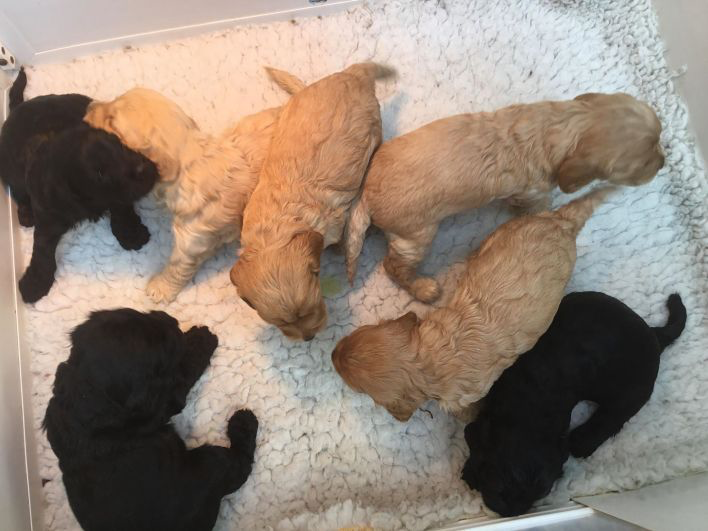 All the puppies went to new homes with new families to love them and care for them. Asher was to become a part of the Rout-Moore family.
However, for the first 8 weeks of his life the best place for Asher to be was with his Mum and his brothers and sister. So me (Jess) and Mrs Rout-Moore had to make do with pictures and wait patiently until he was ready to come to his new home.
On the 14th May that day finally arrived! Me and my brother Jake were so exited! We could not wait until 12pm and at 11:30am we finally set off for Foxdale.
When we arrived we put Asher's crate at the front door and waited for the lady to put him inside with his blanket.
Here are some pictures of his car journey home:
Asher had a lot of new things to get used. New people, a new home, new sounds and new smells. He also had to get used to being without his mum and siblings, so for the first couple of days we gave him lots of cuddles and helped him get used to his new home.
When we arrived home we all had a cuddle then he was allowed to have a little look around. He soon fell asleep which he does often. Puppies can need to sleep for up to 18 hours a day!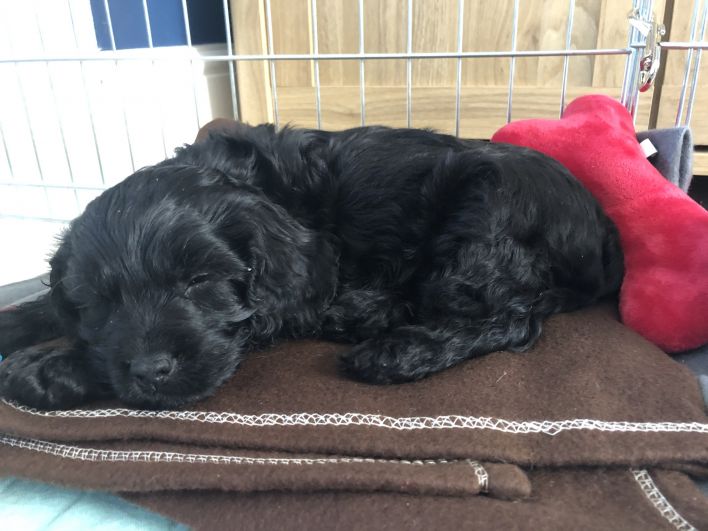 PUPPY TEETH!
Just like human babies, puppies go through a stage of teething. They get sore gums and want to bite and chew to help with the discomfort.
Asher has lots of chewy toys and we put them in the freezer to make them cold so they are extra soothing.
He sometimes tries biting our hands and feet, this doesn't hurt and he will grow out of it.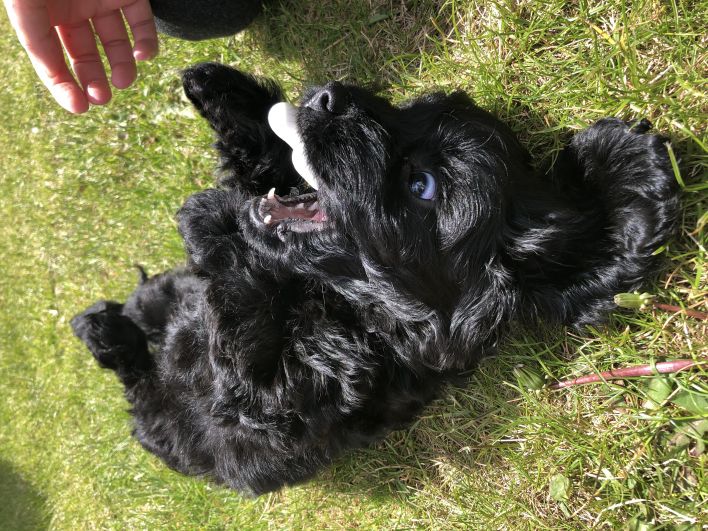 Puppy Food
Asher is growing SUPER fast so he has to have four meals a day, three of which are special puppy food, called kibble. His last meal of the day is a bowl of cold low fat natural yog yog (yogurt) before bed which he loves licking up in five seconds flat . Some times we even let him lick the spoon!


Vaccinations
Just like us puppies need to have vaccinations to protect them from diseases that could make them very sick. Now that Asher has had all of his vaccinations he can go for walks in lots of fun places.
On his first walk we discovered Asher loves running around in long, wet grass! He had a great time.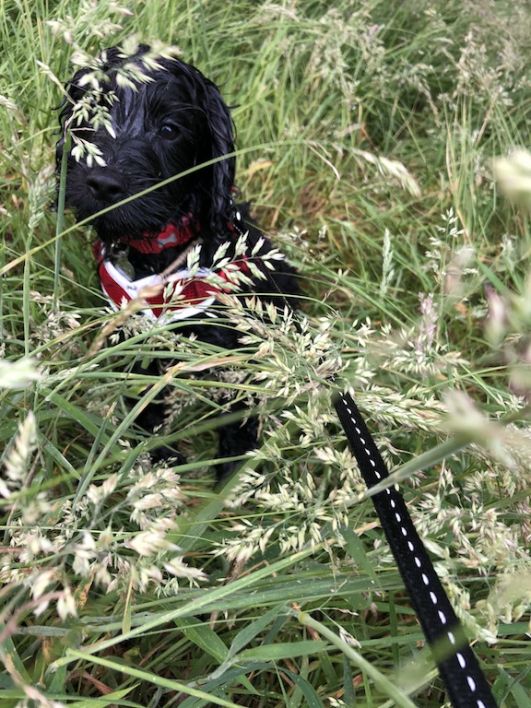 16th June 2020
Today Asher had his first visit to Ashley Hill school and got to meet Mr Lewis and other staff members.
30th June 2020
Today was Asher first day at school!!
He was very well behaved and spent the day saying hello to everyone and becoming more familiar with the school environment.
He had a very good first day but he must have found it very tiring because he fell asleep in the staff meeting!